Melon Journey
A downloadable game for Windows and macOS
Melon Journey
The cult classic RPG maker game that launched our careers
Made in just a week back in 2012
In this game you choose to play as either Cantaloupe (Melon Boy) or Honeydew (Melon Girl)
You find yourself in the outskirts of Hog Town, with your buddy nowhere to be seen. Ask around and see if any of the hedgehogs, hamsters, cats or dogs have any valuable info (but it may not come easy).
Full of inside jokes, Melon Journey sometimes doesn't make much sense but it was made with a lot of love for all our friends and the people we admire.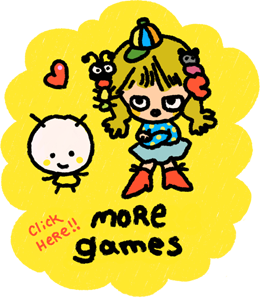 Download
Click download now to get access to the following files:
Melon Journey (2012 version)
11 MB
Melon Journey (2019 version).zip
18 MB
Melon Journey MacOS (2019 version)
281 MB
Comments
Log in with itch.io to leave a comment.
on mac OSX gives error :-(
You can try moving it to the desktop or applications folder before running, it might work
Ahh, this looks so cute and fun but the file refuses to open on mac. Just so you can be aware, the mac file gets stuck on "verify" and can't open. I used a sudo command in terminal to force verify it, but then the file does not even open a window at all. I will try it on a PC when I get home though!! (i'm out of town)
I downloaded the OSX version and I'm having trouble installing. Can anyone tell me what to do?
I'm having trouble figuring out how to get it started...
this game is so cute, i loved it
how do you save in the game? i can't seem to figure it out lol
I wish authors would give some advices on how to create games like this one and which program they are using!